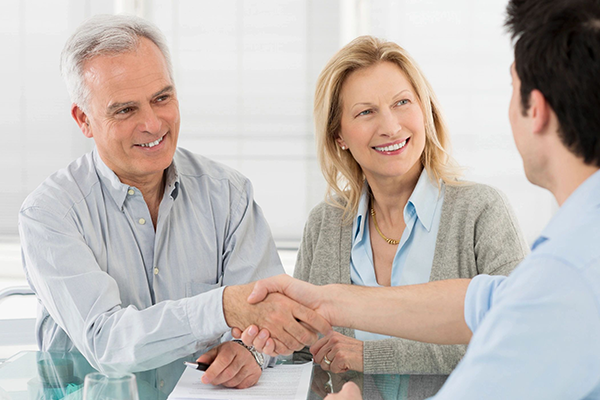 Buffett Senior Healthcare: Selling Without Cold Calling
Say Goodbye to Cold Calls
The sales and marketing industry can make you the big bucks, but your first obstacle is making those awkward calls. What if we told you no more cold calls ever again?!
The common complaint in the general sales and marketing industry is the difficulty and hassle of making cold calls, which mostly do not end in a sale. No money for you. Especially in this day and age, caller ID ensures your call is never picked up because it is an "unknown" number. Potential clients no longer believe the old saying "One size fits all" due to the diverse, customized, and personalized services and technologies swimming around the web.
You add up all these new trends and behaviors of the consumer and it is nearly impossible for the average salesperson to hit their quota. So what is the solution?
Let's be honest, spending more time and money on making those nasty phone calls is not it. But, I know what is….
Buffett Senior Healthcare®.
Have you heard of it? No, this isn't a Buffett Senior Healthcare®Scam. This is the real deal.
Buffett Senior Healthcare® (BSH) is a well-established marketing company that has created a system where their sales associates will never have to make a cold call again! Literally.
Within BSH is one of the best divisions across the board. It's called the Exclusive Territory Preset Appointment Division (ETPAD). No other sales or marketing company has a division like ETPAD. It is truly unique to BSH. Let me give you a quick run down on how it works:
A prospective customer shows interest in our type of services
This prospective customer is contacted by our professional and innovative BSH Call Center to set up an appointment for the next day (our team will confirm the appointment and provide you with all the necessary information about the client)
You show up to the pre-set appointment and sell, sell, sell!
*important note: these appointments are pre-set NOT pre-sold.
It's that easy! Your 4-day work week will always have pre-set appointments. Goodbye cold calls, hello $$$.